There was a fight in a subway car in San Francisco New Year's Day. Tons of people got footage of this incident in addition to the surveillance camera footage, which has not been released yet. A bunch of men were pulled off the car by transit police and made to sit at the station. We do not know if this man was involved in the fight, but witnesses say he was telling the other men to "Do what they say, just do what they say!" and saying "Please, I have a 4 year old daughter, please don't do anything." You can obviously see the rest.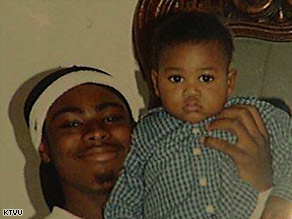 I know how deceiving things can be, considering the Rodney King debacle, where we now know what happened before the 43 seconds of video tape. This doesn't look like anything approaching that scenario; this by all appearances is a brutal execution of an unarmed man for no reason. You can bet it would be different if a citizen had tried to do this to a policeman.
I would have done anything to be at the protests, but of course I can't because they turn into riots. This is what happens when only the police have firearms. This is what happens when government authority runs riot. Unfortunately people don't understand that in order to put this man away for a long, long time you have to actually get depositions and build up an ironclad court case. I will be following this case to see what comes of it; but I sure hope to hell justice is served properly.
While we're here, it's NOT A TRUCK - IT'S A SERIES OF TUBES - massive, tangled tubes. The intertubes! Enjoy.